Why am I so interested in the Parks on Fox Island issue?
Long story short, I've been on the receiving end of owning property next to public property.
Fact is, I owned the Fox Island fishing pier property from 1967 into the 1970s. Those who were Fox Island residents, and probably others, may remember what we had built on the old provisions dock structure there. The pictures below show that.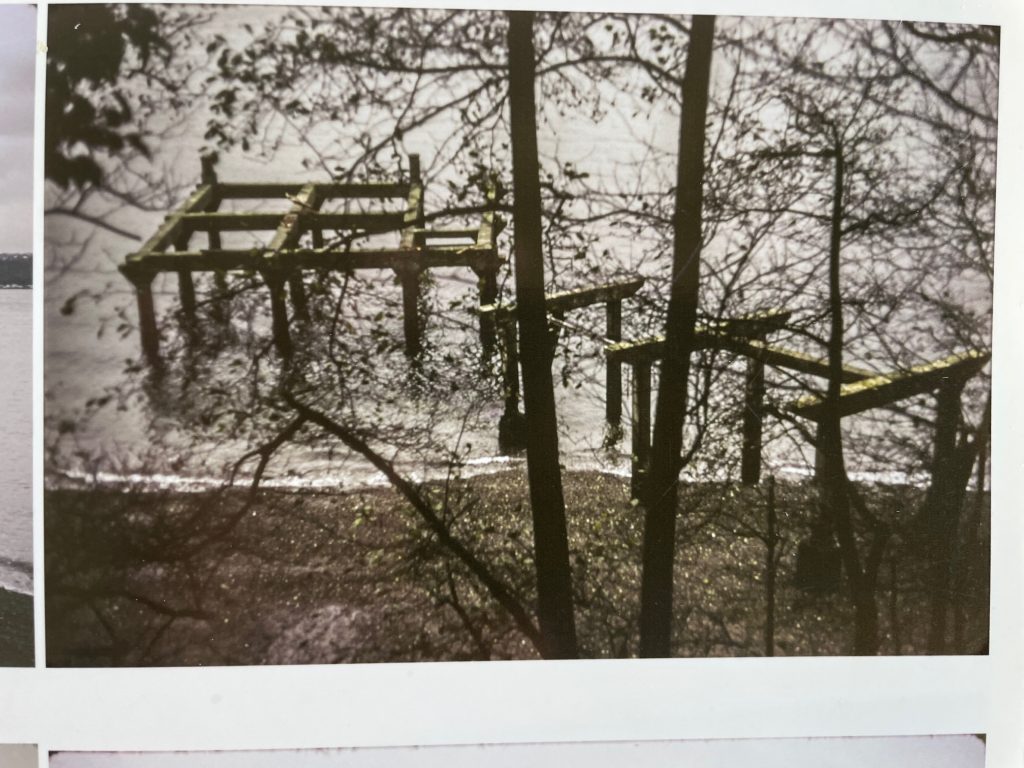 There was public access to the beach at the end of Ozette Drive, next to our property, and when we would come to enjoy the place, we were usually disappointed to find significant damage to the property and the dock.
That was our first introduction to the reality: public facilities, which are, certainly, very important to have available to everyone, must also be designed and buffered to protect neighbors. The spillover of activity by the public onto other property (trespassing, roadway parking, etc.) can be extremely stressful, and even hazardous to those living in proximity.
The FICRA Building Trust, for example, has taken extensive steps to work with immediate neighbors on this issue to be sure that the activities we host there are reasonably controlled to protect those neighbors. That includes noise, parking, hours of use, and the appearance of the Nichols Community Center and nearby Nature Center.
If any public use parks on Fox Island are not being managed to be safe and to respect neighbors, then action should be taken to correct that. Considering the recent actions to eliminate the hosts on the fishing pier and the Demolay Sandspit sites, and subsequent findings of the costs we islanders bear for the visibly inadequate maintenance there, I simply feel the obligation to contribute towards correcting that as best I can.
In July 2021 Peggy Power and Glenn Hansen contacted me with information they had gathered on our PenMet Fox Island parks and asked if I would try to help make things right. I pledged to do what I could and, therefore, I am both interested, and involved.
Jim Braden
Past President of FICRA and the FICRA Building Trust and current Project Manager for the Trust.